Pow Wow Point is quietly nestled onto two acres on the shores of Crooked Lake, just outside Angola, Indiana. As an all sports lake, Crooked Lake covers a little over 800 acres. Our shoreline is equiped with docks which provide easy lake access for you and your boat. One side of a dock is available for each RV site.

Because of our small size, Pow Wow Point offers a family atmosphere and a lot of peace and quiet. We are not a facility with lots of activities. Our renters enjoy skiing, boating and fishing. We may have a horseshoe tournament or a pot luck supper for excitement. Our RVers love it here. Once you are set up at Pow Wow Point, plan to stay for a few seasons. If you want solitude, the beauty of nature and lake access for fishing and skiing, we should be your choice for summer fun.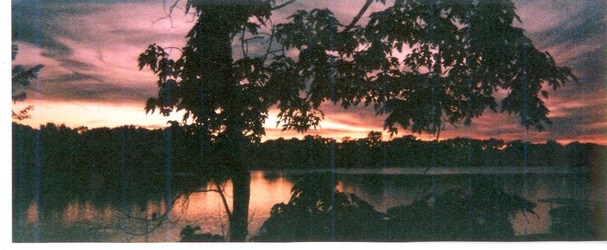 Sunset from the hill at Pow Wow Point!